General News
[ 2017-10-08 ]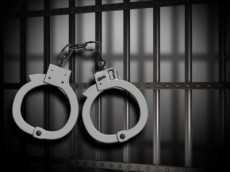 Wassa Akropong Shooting; 4 Arrested
Following the Friday shooting to death of
a resident at Wassa Akropong by a Chinese national
and the rampage, four Chinese nationals have been
arrested.

A combined team of police, military and
traditional leaders struggled to calm down the
enraged youth who were baying for the blood of
Chinese residents.
 
They subsequently set ablaze a number of vehicles
and torched a house.

The four Chinese who were arrested by the police
were named as Chu Chan Jun, 34, Li Ju, 33, Su
Soglan, 46, and Jan Gi Hi 49.

The police have taken them to Asankragwa Division
for investigation, reports Graphic Online's Kobla
Dotse Aklorbortu.

According to the police, properties destroyed
included a house, six burnt vehicles and five
vandalized vehicles, reports Aklorbortu.

There is an uneasy calm in the town.

Details emerging from the incident indicated that
the Chinese national shot and killed Nana Boah, 29
over a misunderstanding resulting from a plumbing
service.

Boah is thought to have accompanied a plumber
friend to collect an amount of GHc150 being
charges for a plumbing job, from the Chinese.

A misunderstanding ensued during which the Chinese
shot Boah.
 

 
Source - Daily Graphic


---