General News
[ 2017-03-20 ]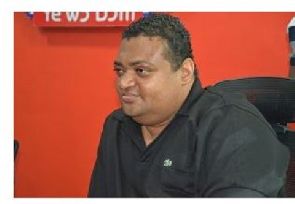 Joseph Yammin, Former Deputy Coordinator of NADMO
Ghana needs spiritual cleansing from deaths - Yammin
The former Deputy Coordinator of the National
Disaster Management Organisation (NADMO) Joseph
Yammin has suggested that the country needs
spiritual cleansing to prevent future untoward.

According to him, Ghana needs to exorcise demons
haunting the country saying the recent occurrences
in the country cannot be described as a 'natural'
occurrence.

About 20 people including students were killed by
a freak tree during excursion on Sunday at
Kintampo waterfalls upon a prophesy by the founder
of God's Crown Chapel Reindolf Oduro Gyebi.

But speaking on Abusua FM's Abusua Nkommo hosted
by Kwame Adinkra, he questioned why the man of God
gave a blanket statement without specifying the
school revealed to him by God.

According to Mr Yamin, there is a certain
anointing oil which when smeared on pastors faces,
they are able to foresee people's future but are
unable to pray to prevent the disaster from
occurring.

He stated that prophecies attract larger
congregation to churches and that majority of the
pastors have resorted to prophecies of which some
turned to be false.

Mr Yamin anticipated that lots of people of whom
majority are women will today troop into the
church of Eagle Prophet.

He admitted that he believes in men of God but
doubted if all prophecies are true.

Mr Yamin accused the President Nana Addo Dankwa
Akufo-Addo of not showing concerns about the
recent happenings asking why up to now he has not
bothered to call for a national prayer.

He lashed out at the pastors in the country for
refusing to pray to prevent these happenings
claiming majority of them are only interested in
giving out spiritual horns for protection.

He alleged that the curses invoked on people
during the electioneering by the Brong Ahafo
regional youth organiser of the New Patriotic
Party (NPP) Kwame Baffoe a.k.a Bronye DC is the
cause of most of the happenings.

'The country is in a state of fear. Its fearful
living in Ghana now. We need to have a national
day of prayers, either once or twice, thrice in a
week. Its high time we all called for cleansing of
the nation, what is going on the country is beyond
physical imagination. Is it wrong to call for
national prayers?. Its high time we ignored
prophecies by some prophets. The speed at which
accidents, suicides, market burns and tragedies
are going on, its something serious we need to
look at. Is it that some people's curses are
working now?. During the electioneering, 'Abronye
DC' invoked curses on people who will rig the
elections. The NPP rigged the 2016 elections,
hence the outcome of his curse,' he claimed.

He advised pastors to desist from prophesying
without praying to prevent the tragedy revealed to
them.
Source - ultimatefmonline.com


---