General News
[ 2017-02-15 ]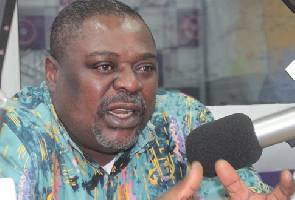 Koku Anyidoho, Deputy General Secretary of NDC
Akufo-Addo can't fulfil any of his promises; he has only 4 years – Anyidoho
President Nana Addo Dankwa Akufo-Addo is only 40
days old in office - but some individuals in
opposition are of a view that the president will
not succeed.

A private legal practitioner and member of the
opposition National Democratic Congress (NDC),
Abraham Amaliba recently vowed to do whatever it
takes to ensure that Nana Addo Dankwa Akufo-Addo
fails as President and subsequently rejected by
the electorates in the next elections.

Again, a deputy General Secretary of the
'Umbrella' party, Koku Anyidoho has also averred
that the president will totally fail to fulfil all
promises he made during his campaign season.

Despite the president's recent announcement to
commence his 'Free education' policy in September
this year, Koku maintained that the policy among
others will be a flop.

Speaking on NEAT FM's morning show dubbed 'Ghana
Montie', the deputy Chief Scribe noted that
President Akufo-Addo's juicy promises was to lure
the electorates which he succeeded in doing so.

"All what they [NPP] promised Ghanaians, they will
not do it. The hardship will rather be unbearable.
The same Ghanaians who gave President Mahama four
years will not hesitate to give Nana Addo only
four years and take him out," he said.

"It's obvious Nana Addo cannot fulfil any of his
promise. He has only four years to spend at the
presidency," he assured.
Source - peacefmonline.com


---