General News
[ 2017-02-15 ]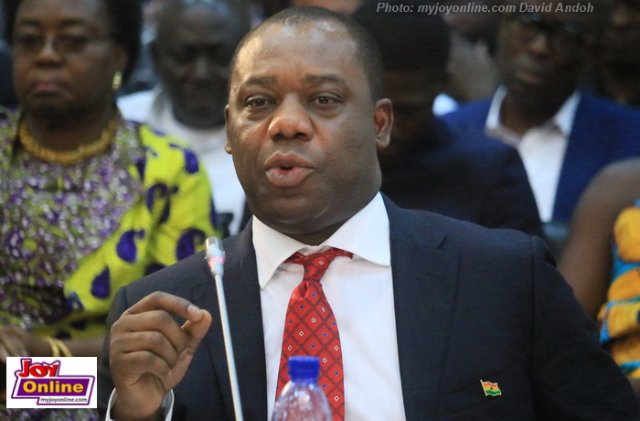 You will be sacked if students fail BECE, WASSCE - Education Minister warns scho
Education Minister Dr. Matthew Opoku Prempeh has
warned that basic and second cycle school heads
who record 90 percent or more failure in
their final exams will be sacked.


He says the persistent poor performance of the
students in the West Africa Senior School
Certificate Examination (WASSCE) is unacceptable
demanding that the school heads justify their
continued stay in their positions.

Addressing heads of senior high schools (SHS) in
Kumasi as part of a two-day familiarization tour
to the Ashanti Region he emphasised that the
Ministry would not continue to accommodate school
heads who superintend over consistent poor
performance.

Dr Prempeh noted that in public schools, the heads
have justified their continued stay in office over
the performance of the students when the same
cannot be said for the private schools whose
continued operation is dependent on
the performance of their students in the WASSCE. 

"Any school head who superintends over a failure
of over 90% cannot be allowed to continue
operation without accounting to the Ghana
Education Service (GES).
 
Last September, the Director of General of the
GES, Jacob A. Kor, lauded the exceptional
improvement in the total scores of candidates for
the 2016 Basic Education Certificate Examination
(BECE) results after it was released.

The West African Examination Council statistics
indicated that a total score of 600 being the
maximum raw score in six subjects, 3,994
candidates got more than 500, which according to
Mr Kor has never happened before in the history of
BECE in Ghana.

However, the WASSCE results were nothing to write
home about as the then presidential candidate of
the New Patriotic Party (NPP) Nana Addo
Dankwa Akufo-Addo criticising the Mahama
administration after more than half of candidates
who wrote the exam failed.

The results showed that the students who sat for
the 2016 exams failed in the core subjects of
Maths, English, Science and Social Studies.

About 32 percent of the students obtained the pass
grade of A to C6 in the core subjects and 19.82
percent of students obtained D7-E8 which most
tertiary institutions consider as a fail score.
About 38.10 percent of students had F9.

Candidate Akufo-Addo said the development has made
him sad adding the only way to put the country on
the path of development is by changing president
John Mahama.
 
Source - Myjoyonline.com


---