General News
[ 2012-08-06 ]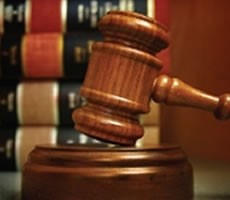 Right to Information Coalition wants Prez Mahama to ensure passing of informatio
Some members of the Right to Information Coalition
are worried the Right to Information Bill - which
is currently pending in Parliament, would not be
passed into law this year.

The Majority Leader, Cletus Avoka has blamed the
coalition for failing to provide proposals for the
review of some clauses in the bill on time.

But the Executive Director of the Anti-corruption
Agency Ghana Integrity Initiative, Vitus Azeem has
raised concerns about the inability of the joint
Legal and Communications Committee of Parliament
to address their grievances.

He called on President John Dramani Mahama to
fulfill his promise of ensuring the bill is passed
into law.










Source - Joy News


---