General News
[ 2012-08-01 ]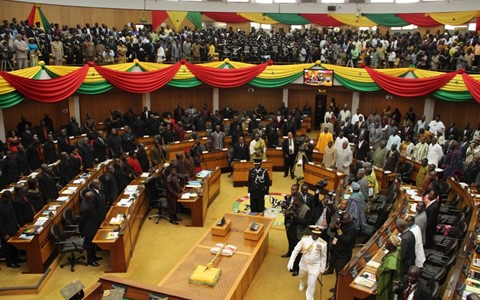 Parliament to scrutinize Amissah-Arthur today
Parliament will today discuss and consider
approving the Governor of Bank of Ghana Paa Kwesi
Amissah Arthur as Vice President to President John
Mahama.

Spokesperson for the President, John Jinapor
confirmed the nomination of Mr. Amissah Arthur and
said Parliament has been served a letter to that
effect.

Mr. Amissah Arthur served as a deputy Finance
Minister in the PNDC regime under the Rawlings
administration.

Mr. John Jinapor however in an interview with XYZ
News said the decision to make Mr. Amissah Arthur
the running mate of the President in the December
polls will be taken at a later date.

Meanwhile, Pollster Ben Ephson says the
nomination of the governor of the Bank of Ghana,
as Vice Presidential nominee by President Mahama
will fairly bridge the various power blocks within
the NDC.

Mr. Ephson explained that Mr Arthur's selection
provides an effective balance between a typical
politician and a technocrat.

Speaking to XYZ News, Mr. Ephson downplayed
suggestions that the governor is not a well known
political figure within the NDC and therefore
unfit for the position.

"In terms of this ticket Mr. Amissah is a member
of the party but in terms of politics, the
President is a political animal and so that
balances the ticket" Mr Ephson said.

Meanwhile, an economist, Dr Joe Abbey says the
selection Of Mr Arthur is a positive signal for
the fiscal policies of the country.

According to him, Mr Arthur's experience in
managing the economy puts him ahead of all those
who were lobbying for the position.
Source - RadioXYZonline.com


---