General News
[ 2012-08-01 ]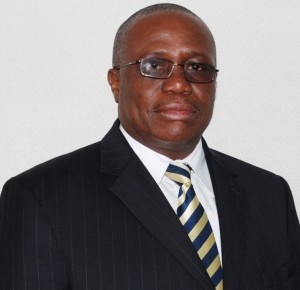 First Deputy Governor of the Bank of Ghana, Henry Kofi Wampah
Kofi Wampah to act as BoG boss
The first Deputy Governor of the Bank of Ghana,
Henry Kofi Wampah is expected to act as the
Governor of the Central Bank until a substantive
Governor is appointed.

The appointment of the Governor is the sole
prerogative of the President.

However, indications are that President Mahama
will within the next two weeks nominate someone to
become the Governor.

The new Governor is expected to continue measures
taken by the regulator to bring total stability to
the unstable cedi.

Already, names such as Managing Director of
Stanbic Bank, Alhassan Andani and Board Chairman
of Ghana Commercial Bank and lecturer Dr. Fritz
Gockel have been making waves as the likely
successor to Mr. Amissah Arthur.
Source - RadioXYZonline


---