General News
[ 2012-08-01 ]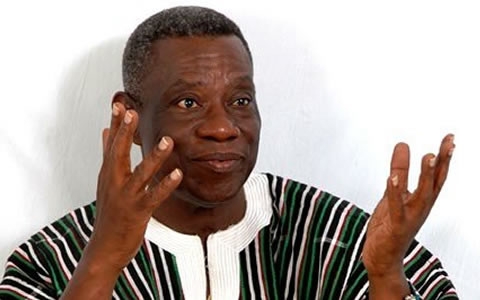 Prez. Mills' death renders legal profession 'poorer'-AWLA, LAWA
Two women-lawer groups; the African Women Lawyers
Association (AWLA) and its partner organisation
LAWA-Ghana have described the passing away of the
President, Professor John Evans Atta Mills, as
shocking and unbelievable.

'Africa has indeed lost a great pillar; those in
the legal profession in Africa have lost a legal
luminary par excellence and the legal profession
is the poorer by his demise', said a joint
statement issued by the two groups on Wednesday.

AWLA and LAWA-Ghana noted 'Professor Mills, whilst
noted for his expertise in the law of taxation,
had a deep desire for social justice via the tool
of legal reform. Gender justice, being part of
social justice, did not escape his attention and
his administration sent two Bills with far
reaching implications for the reform of gender
justice in Ghana to Parliament for passage - these
were the Property Rights of Spouses Bill and the
Intestate Succession Bill. Both are awaiting
passage by Parliament'.

'These two Bills have far reaching implications
for legal reform of certain outmoded traditional
practices and are widely acknowledged to be
critical in enhancing the rights of women in
Ghana. Prof, we applaud you for your vision in
taking this bold step – Africa could do with more
leaders who practice what they preach', the
release thought.

The groups acknowledged the efforts of the late
former President to improve the lot of Ghana's
hard working women.

'We are also aware that you were never ending in
your search for women of substance and caliber to
be appointed to high ranking positions in Ghana –
the first woman Speaker of Parliament, the first
female Attorney General & Minister of Justice, the
first woman Commissioner of Human Rights &
Administrative Justice, the first woman
Chairperson of the National Commission on Civic
Education, amongst many others were appointed by
you – the list is endless'.






Source - Joy News


---