General News
[ 2012-07-09 ]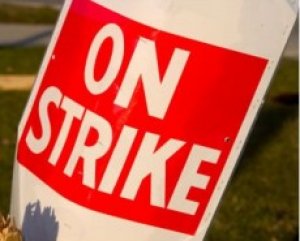 CLOGSAG to decide on strike Tuesday
The National Executive Council of the Civil and
Local Government Staff Association of Ghana
(CLOGSAG) will meet tomorrow to decide on whether
to declare a strike or not.

The council met on Friday but could not take a
firm decision on whether to call off their
intended strike or not.

Members in the Ashanti, Brong Ahafo, Northern,
Upper East and West regions have already
petitioned the national body over the delay in
payment of their market premium by government.

CLOGSAG members are reportedly unhappy at the
development and are calling for an immediate
action.

But the executive secretary of CLOGSAG, Isaac
Bampoe-Addo in an interview with XYZ News said the
decision will depend on the National Executive
Council.

"It was decided that a national executive meeting
will be called on Tuesday. All the regional
executives of CLOGSAG will be seated at that
meeting so we will know when our next move will
be" Mr. Bampoe-Addo said.
Source - RadioXYZonline.


---