General News
[ 2012-07-09 ]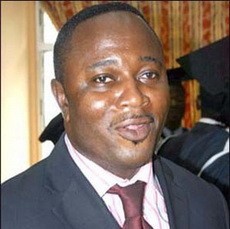 Mr Afriyie-Ankrah
Government optimistic of benefits of electing MMDCEs - Afriyie-Ankrah
The deputy Minister of Local Government and Rural
Development, Mr. Elvis Afriyie-Ankrah, says the
government is optimistic about the benefits of the
decision to have Metropolitan, Municipal and
District Chief Executives (MMDCEs) elected.

Enumerating the benefits, he said the election
would give the MMDCEs security of tenure which
would enable them to work without fear of being
removed by the president.

In that regard, the MMDCEs, he said, would then be
fully accountable to the people of their areas,
and satisfactorily fulfill development promises
made to the locals, while the intense lobbying for
appointments would also be avoided.

In addition, he said the new system, when
operational, would help to remove the urge for
DCEs to contest parliamentary seats in their
areas, a situation which had often created
conflicts between DCEs and MPs.

The election of MMDCEs was one of the measures
approved by the president in the government's
White Paper on the Constitution Review
Commission's Report.

It means the constitutional provision requiring
that MMDCEs be appointed by the president would
have to be amended to give the mandate to the
locals to elect their MMDCEs.

Mr Afriyie-Ankrah, giving details of the proposed
system at the inauguration of the newly
established municipal and district assemblies at
Anfoega in the Volta Region, explained that the
president would nominate five people to be
interviewed by the Public Services Commission. Out
of the five, he said, three candidates would be
shortlisted for election by registered voters in
the districts.

He was of the view that the new system would
assist in advancing the decentralisation system,
adding that a number of support initiatives had
been undertaken to aid development growth of the
assemblies.

As part of the measures, he said, the government
had designed a programme to galvanise district
assemblies to play the lead role in creating
district-level employment opportunities, raising
revenues for the assemblies to undertake
development projects and ensuring that the
district contributed meaningfully to the
consolidation of the country's middle level
status.

In addition, he said all the laws on local
government were being consolidated into one
legislation so as to ensure harmonisation of the
local government laws and provide an easy access
to the legislation.

That move, he explained, was part of a strategy
for enhancing the work of the district assemblies.


Additionally, he noted that "a district resourcing
programme is being worked out within the framework
of the recently ¬launched public-private
partnership strategy to provide each district
assembly with an office block, an assembly hall,
bungalows for the district chief executive and the
district co-ordinating director, juniors staff
quarters for some of the staff and other
operational, logistics and equipment support."

As part of the inauguration, the deputy minister
presented two vehicles to the North Dayi District
Assembly towards improving the capacity of the
assembly to deliver.










Source - Daily Graphic


---