General News
[ 2012-07-04 ]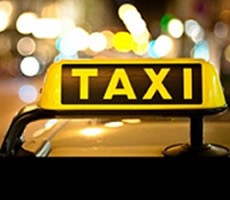 MASLOC denies sharing cars to NDC footsoldiers
The Public Relations Officer(PRO) of the
Micro-finance and Small Loans Centre (MASLOC),
Mustapha Abubakar has rubbished reports that his
outfit is sharing 400 cars to foot-soldiers of the
ruling National Democratic Congress (NDC)

According to him, MASLOC has no intention of
limiting its activities to mere partisan politics
because the policy of the organization is to help
every Ghanaian who is into small businesses.

The Daily guide newspaper reported on Wednesday
that about 400 brand new Hyundai Verna saloon cars
parked at the forecourt of Ghana's Parliament has
virtually been prayed and converted into taxis
allegedly to given to NDC foot-soldiers.

The report also indicated that the NDC had
previously distributed Hyundai I10, popularly
called 'Atta Cambu,' to the foot-soldiers and
serial callers including media friends in some
media houses.

However, speaking on Asempa Fm's Ekosii-Sen on
Wednesday, Mustapha Abubakar noted that MASLOC has
decided not to engage in any political activities
because upon assuming office in 2009, they
(MASLOC) saw that the previous NPP government had
given out cars to its foot-soldiers resulting in
huge debts.

He described the publication by Daily Guide as
false, noting that, it is not ready to engage in
corruptible acts.

"What the paper s saying it not true. How can you
share this number of cars to foot-soldiers whil
they are more than the figure being quoted? The
institution is there for all Ghanaians and not a
sector of them. We are not ready to do politics
like the previous government did and run into many
losses", he stated.

Mustapha Abubakar stressed that MASLOC will not
deal with foot-soldiers because if the cars or any
assistance goes to them, retrieving them will be
difficult.

"If in case you give these vehicles out to
foot-soldiers as reported, people will not pay
because they will think it is being given to them
as appreciation for their loyalty to the party. We
cannot do that at all because we treat everybody
fairly".

He however confirmed that there are some cars
being given out to drivers with unions but not
foot-soldiers.

"We are giving cars out to drivers who have
registered with unions across the country. We
started with Greater Accra today, tomorrow to the
central and western regions so we are not doing
any business with foot-soldiers".

"We have agreed that the cars parked at the
parliament house will be moved out in tens. What
we are doing there is to emboss them with MASLOC
stickers not spraying them there. Anytime we want
to turn them into taxis, we take them to garages
and not in the open as reported. Have they seen
any spraying equipment at the place?", he
queried.

He bemoaned the newspaper did not contact MASLOC
before putting out the publication other than that
some explanations would have been offered.

He admonished the media to be circumspect in their
reportage because "some of these publications will
demoralize interested people who are not members
of any political party".


Source - Asempa News


---