Business
[ 2012-06-29 ]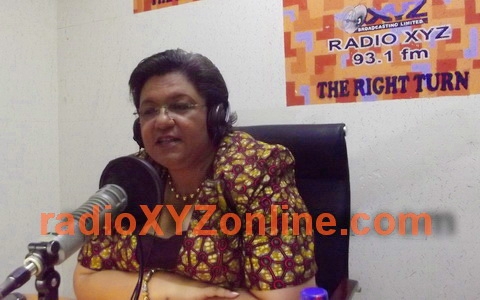 Trade Ministry Task Force to strike on Tuesday- Hannah Tetteh
The task force set up by the Trade Ministry to
monitor the activities of non-Ghanaians engaged in
retail and petty trading will commence full
operations on Tuesday, July 3.

The task force, which was to begin shutting down
stores of all non-Ghanaians on Monday, put the
move on hold without citing any reasons.

The Ghana Union Traders Association (GUTA) has
however criticized the task force for the delay
and intimated that it will be forced to protect
its members if the task force failed to do so.

Speaking at a press briefing on Thursday however,
the sector Minister, Hannah Tetteh said the
exercise was halted because of a letter from the
ECOWAS Parliament regarding the exercise.

"In my absence, my Deputy received a letter from
the ECOWAS Parliament indicating that it had sent
a fact finding mission to come and find out what
exactly we were doing hence my Deputy was of the
view that we should suspend this action" she
explained.

The Minister said despite the initial decision to
suspend the exercise, the Ministry will proceed as
earlier planned because it is within its mandate
to enforce the laws of this country.

There were earlier reports that Nigeria had
petitioned ECOWAS on the move and had threatened
to break ties with Ghana if it went ahead with the
directive.

Some ECOWAS Member States had claimed they had
been exempted from the directive which initially
was applicable to all foreign nationals.

Ms. Tetteh however dismissed the assertions.

"We wish to state categorically that in embarking
upon this legitimate operation, we are very
conscious of the existence of the ECOWAS protocol
on free movement of persons, the right of
residence and the right of establishment" she
stated.

Hannah Tetteh however gave the assurance that the
ECOWAS laws had been duly considered.

She added that the interests of Ghanaians and law
abiding non Ghanaians will be protected.


Source - Citifmonline


---
I hope our people trading in other ecowas country will not sacked too or deported in retaliaion.
Kwesi Serwaa, Ghana 2012-07-02 (04:44:39)