General News
[ 2012-06-28 ]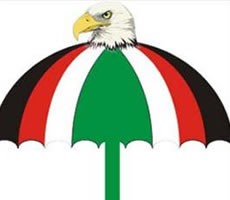 NDC will unite before election 2012 - Bede Ziedeng
One of the prodigal sons of the National
Democratic Congress (NDC), Bede Ziedeng, has given
the assurance that the ruling party will present a
united front before the December election is due.

Speaking to Citi News after he was co-opted into
the NDC National Executive Committee, Mr. Ziedeng,
said the unity of the 20-year-old party will be
key on his agenda as he returns to the party, he
once led as General Secretary.

Mr. Ziedeng and 11 others were formally co-opted
into the executive body of the NDC in fulfilment
of the terms of merger of the ruling party and its
offshoot - the Democratic Freedom Party (DFP).

Their return comes at a time when the NDC seems to
have split into sides – the Rawlings and President
Mills camps.

But Mr. Ziedeng, who defected from the party prior
to the 2004 General Elections, assured that there
is still hope of unity for the party ahead of the
upcoming general elections.

"There are prospects of unity and I believe we are
going to achieve our unity before the election,"
he said.


Source - Citifmonline


---