General News
[ 2012-06-20 ]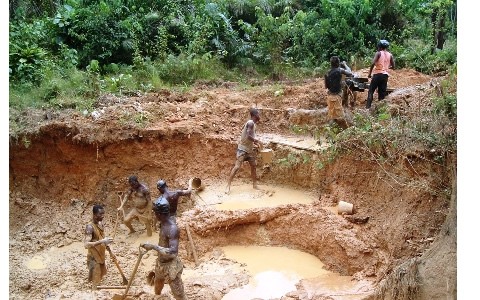 Third World Network Africa to hold mining conference
Research and advocacy organization, Third World
Network Africa is to host a civil society networks
conference on the Africa Mining Vision (AMV) which
promotes improvements in mining regimes.

The conference, which will be held from 26th –
29th June, 2012 at the Mensvic Grand Hotel in
Accra, will bring together representatives of
African civil society coalitions and social
constituencies from labour movements, mining
affected community groups, artisanal and small
scale mining orgainsations, gender groups, the
media as well as policy makers.

The Minister of Lands and Natural Resources, Mike
Hammer is expected to open the conference at 9am
on Tuesday.

Among other things, the conference aims at
facilitating and deepening understanding of the
processes and substantive content of the mining
reform agenda, especially in relation to the AMV,
its action plan and the International Study Group
(ISG) report – which deepens analysis of key
tenets of the AMV and from which the action plan
draws content.

The meeting is also expected to generate common
understanding about opportunities and challenges
around the African mining reform agenda, and to
make inputs and contributions to the Business Plan
of the African Development Centre (AMDC) – the
coordinating centre for the implementation of
decisions towards the realization of the AMV.

Other issues of importance to be covered will
include; managing and protecting community
livelihoods, human rights and the environment in
mining communities, decent work and equitable
incomes in the mining industry, challenges of the
changing public policy and transformation of the
labour regimes within large scale mining.

It would also cover issues related to the
Artisanal Small Scale Mining Public Policy and
local enterprise development, mineral commodity
dependence and development challenges; fiscal
policies and the transformation of mineral
economy, the economic and political issues of
linkages and diversification of the mineral
economy, delivery on the reforms and building
synergies for transformation.

The conference is expected to conclude with an
adoption of a common position for advocacy on the
reform agenda as well as a set of recommendations
for improving the effective functioning and of the
Business Plan of the Africa Minerals Development
Centre.
Source - Joy News


---