General News
[ 2012-06-15 ]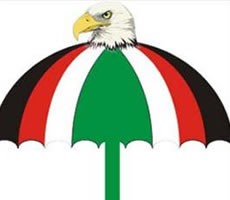 Report: NDC still leads in the use of indecent language
The governing National Democratic Congress (NDC)
has maintained its lead in the use of indecent
expressions in the latest media monitoring report
by the Media Foundation for West Africa.

Out of a total of 13 indecent expressions recorded
by the foundation, NDC made 9 and the NPP made 4
of them.

A total of 51reports were received on the
programmes monitored on all the 31 radio stations
selected for the monitoring project. Indecent
expressions were, however, recorded on eight of
the programmes monitored.

This is a compilation of the findings from
monitoring the use of indecent political
expressions for the period, June 3 – 9, 2012.

The monitoring of language-use on radio is a
project by the Media Foundation for West Africa
(MFWA) with funding from STAR-Ghana. The main aim
of the project is to promote decent language
campaigning for the 2012 elections.

In all, 13 indecent expressions were recorded on
the eight programmes that registered indecent
expressions. Below is the breakdown of the
categories of indecent expressions that were
captured:

•Insulting and offensive comments: 7
•Unsubstantiated Allegations: 4
•Gender-specific Insult: 1
•Provocative Remark: 1

All the indecent expressions were made by eight
people: four were officials/supporters of the
opposition New Patriotic Party (NPP), the other
four were officials/supporters of the ruling
National Democratic Congress (NDC).

Of the 13 indecent expressions recorded, four were
made by the four NPP members with the remaining
nine being made by the four supporters/affiliates
of the NDC. Specifically, however, two of the four
NDC members who identified with FONKAR (a faction
in the NDC that supports the former First Lady,
Nana Konadu Agyeman Rawlings), made seven of the
nine indecent expressions attributed to the NDC.






Source - MyjoyOnline


---