General News
[ 2012-06-02 ]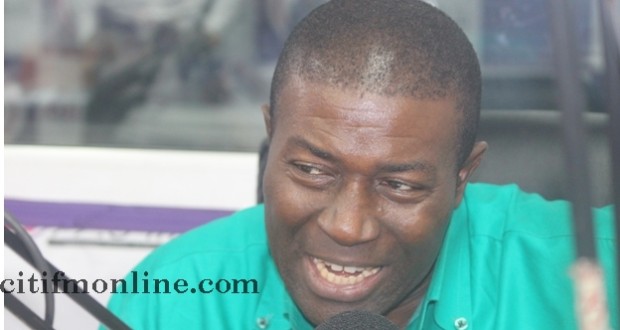 NPP question govt's reluctance to amend state land policy
The opposition New Patriotic Party (NPP) is
questioning government's unwillingness to scrap
the Accra Redevelopment Plan under which state
lands are sold to private individuals.

The NPP bemoaned what it says is the hypocrisy and
double standards by the Mills-led administration
which it says is still implementing the policy by
selling more lands to its cronies.

The opposition party has therefore asked the Lands
Commission to publish the full list of
beneficiaries of state lands and bungalows from
1982 to date to ensure equity.

Communications Director of the NPP, Nana Akomea
disclosed this on Asempa FM's Ekosii Sen programme
Friday.

He indicated that the Wednesday, May 20, 2012
edition of the Daily Graphic which published only
beneficiaries of the policy in the erstwhile
Kufuor administration sought to create a false
impression that the NPP abused the policy.

He noted that a publication by the Lands
Commission of all the beneficiaries both in the
ruling National Democratic Congress (NDC) and the
NPP will set the records straight.

Nana Akomea said the ruling party which professes
to oppose the policy by its recent position on the
Jake 'bungalow' saga is the number one culprit.

He cited the current Greater Accra Regional
Chairman of the Lands Commission, Oko Nikoi Dzani,
whom he says acquired one of the estates at
Cantonments in 2011 to corroborate his claim.

The NPP MP for Okaikoi South believes an amendment
of the policy will stop people especially in
government from abusing it.

He suggested a private-public partnership to
ensure a proper utilization of government lands
and dilapidated bungalows on large tracts of land
to benefit the citizenry.

Nana Akomea urged government to expedite action to
scrap the policy in the supreme interest of the
state.

But Head of Policy Monitoring and Evaluation at
the Presidency, Dr. Tony Aidoo who called into the
programme said Nana Akomea was being economical
with the truth.

According to him, members in the erstwhile Kufuor
government used illegal schemes to allocate
government bungalows and lands to themselves
without Cabinet approval.

Dr. Tony Aidoo who saw nothing wrong with the
Accra Redevelopment Plan blamed mangers of the
policy for the abuse.





Source - Joy News


---