General News
[ 2012-06-01 ]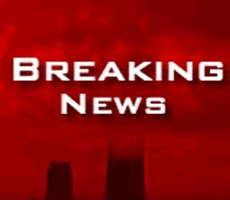 Ashanti Region ECG Director suspended over power failure
Information available to Joy News indicates that
the Ashanti Regional Director of the Electricity
Company of Ghana has been suspended with immediate
effect.

His suspension follows power failure at the Baba
Yara Sports stadium resulting in a temporary
hold-up in the World Cup qualifier game between
the Black Stars and Lesotho

Communication Director at the presidency, Koku
Anyidoho, said the dismissals will affect all
those in line of duty at ECG and all those who
have something do with the matter.

He said "President Mills is upset and everybody
who has a role to play in the matter will have
their heads roll."

"This is unacceptable and the president is upset,"
he told Joy News.

Asked whether the decision to suspend the ECG
Director had been communicated to him, Mr Anyidoho
said, "The people of Ghana matter more so it does
not matter whether they are informed or not."

He emphasised that those who are on the line of
fire must be fired.

The blame should placed squarely at the doorstep
of the National Sports Council, PRO of the ECG
Erasmus Baidoo, has said.

He said there was power supplied by the ECG and
that it was a switch on the generator of the
Sports Council that developed a fault resulting in
the power failure.

"There is no reason why there is no power in the
stadium except that the generators of the Sports
Council developed a problem," he said.





Source - Joy News


---