Business
[ 2012-05-29 ]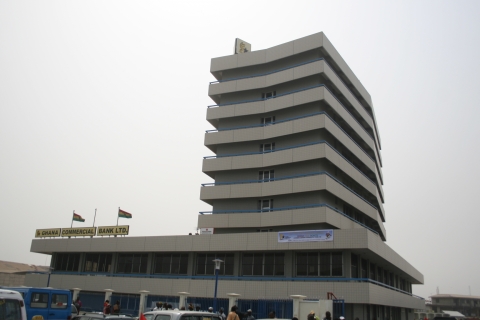 GCB vows to regain lost position in Africa
The Ghana Commercial Bank is repositioning itself
to regain its former status as one of Africa's
leading banks.

The Chief Operations Manager of the bank, Mr Kojo
Addae-Mensah, said GCB, which not long ago was
among the best 25 banks in Africa, had slumped to
the 108th position and gave an assurance that the
management was determined to reverse the
situation.

Speaking at a short ceremony to mark the
relocation of the Kumasi main branch of the bank
from the Bank of Ghana (BoG) premises to the GCB
Harper Road building at Adum yesterday, Mr
Addae-Mensah said the bank was taking steps to
improve its electronic banking to meet the
challenges of the time.

In that connection, a point-of-sale (POS) system
that was expected to be one of the best in the
world when fully deployed was being piloted, he
said, adding that that and many other initiatives
would surely drive the bank to regain its past
image.

After operating in rented premises for 57 years,
GCB finally took the decision to relocate its main
branch in Kumasi to the Harper Road building.

Officials explained that the relocation was to
offer customers and staff a more convenient
environment for business and not because of the
rumours making the rounds that the BoG had ejected
the bank.

A woman who claimed to be a customer of the GCB
threatened legal action against the bank for
relocating the branch, arguing that the BoG
premises were more secure than the new location.

But Mr Addae-Mensah said there was no cause for
alarm with regard to the effective operations of
the branch.

Dismissing the fears and allegations about the
relocation of the branch, he said everything had
been put in place to ensure even better services
to customers.

He said ambience had become an important issue for
the bank and it was working extra hard to improve
on the system.

He challenged the branch, the best in the Ashanti
Region, to strive at becoming the best in the
nation.

The Kumasi Area Manager of GCB, Mr George
Ackorful, was confident that the branch would live
up to expectation.


Source - Daily Graphic


---