General News
[ 2012-05-24 ]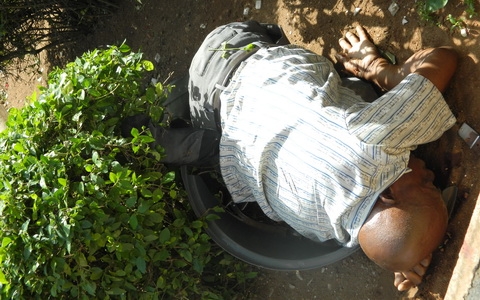 The corpse of H.E Hugh van Sekyi
Trust Towers suicide man is Ghana's former Ambassador to France
The man suspected to have committed suicide by
jumping from the ninth floor of the Trust Towers
has been identified as H.E Hugh van Sekyi Ghana's
former ambassador to France, AU and Algeria.

Ambassador Sekyi was the son of Kobina Sekyi, the
author of the Blinkards. He is believed to be in
his 70s and not in his forties as earlier
reported.

Ambassador Sekyi died instantly after falling
nine floors off the building.

His body was searched by some Policemen on duty
and was later carried away in a Police ambulance.

Reasons for the suicide are not immediately known
but a pair of black shoes was found on the ninth
floor after his death.

He was also a lecturer at the Legon Centre for
International Affairs (LECIA) and was described as
a perfect gentleman by friends and close
associates.



Source - RadioXYZonline.com


---