General News
[ 2012-05-23 ]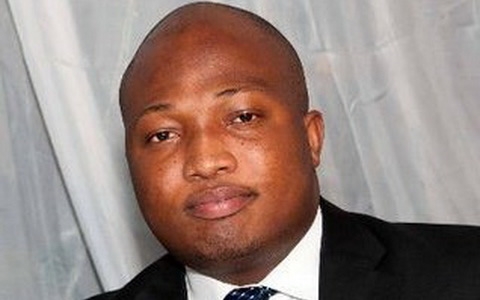 Deputy Information Minister Samuel Okudzeto Ablakwa
Jake bungalow saga: The battle isn't over - Okudzeto
A deputy Information Minister, Samuel Okudzeto
Ablakwa says the legal battle with NPP Chairman
Jake Obetsebi Lamptey over his acquisition of a
state bungalow "isn't over".

"This battle isn't over", he wrote on his
Facebook wall at exactly 7:15pm on Tuesday, May
22, 22012.

He said by implication, "We are all being told to
go purchase our bungalows henceforth", adding that
"conscience and nationalism will prevail in the
final analysis".

Mr Ablakwa and fellow Deputy Minister Dr Edward
Omane Boamah dragged Mr Obetsebi-Lamptey to the
Supreme Court in 2009 seeking the highest court of
the land to declare the former Minister's purchase
of a state bungalow as illegal.

The Supreme Court however, in a six-three
majority ruling determined in the afternoon of
Tuesday May 22, 2012 that the NPP Chairman did
nothing wrong when he purchased the state property
before the Kufuor administration exited office in
2008.

The Court said that neither did the former
Minister circumvent due process in acquiring the
property nor did he abuse his office in doing so.

The Court said Mr Obetsebi-Lamptey acquired the
No 2 Mungo Street residential property at Ridge as
a citizen of Ghana rather than in his capacity as
a Minister.

The hearing was presided over by Justice William
Atuguba. Other members of the Supreme Court panel
included Justice Sophia Akuffo, Justice S. A.
Brobbey, Justice Sophia Adinyira, Justice Rose
Owusu, Justice Jones Dotse, Justice Baffoe Bonnie,
Justice B. T. Aryeetey and Justice Vida Akoto
Bamfo. They said the Plaintiffs should have rather
taken the matter to the Commission on Human Rights
and Administrative Justice rather than resort to
the Supreme Court because the case did not border
on conflict of interest. The court also said the
plaintiffs failed to establish that due process
was not followed in the acquisition of the
bungalow.
Source - RadioXYZonline.com


---