General News
[ 2012-05-17 ]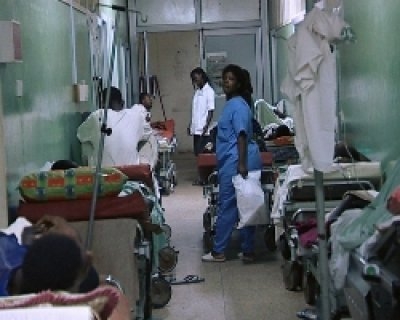 Hospital to 'sack' patients due to lack of water
Officials at the Atua Government Hospital in the
Lower Manya Krobo District say they may be forced
to send patients away for lack of water supply to
the hospital.

The whole District is reported to be experiencing
an acute water shortage which has lasted for
sometime now.

Patients, especially those undergoing surgery,
are made to provide bags of sachet water before
medical officers can attend to them.

The medical superintendent at the hospital,
Godfred Osei Bonsu in an interview with XYZ News
said the situation is very unbearable and could
lead to loss of lives.

He has however called on government and relevant
authorities to come to their aid.

"When you go to the wards there is no water to
even flush the toilets and they have started
having some scents" he noted adding "conducting
surgeries have even become a very big problem
because during emergency surgeries we have to ask
relatives to go and buy sachet water before the
patients can be operated on, which is not the
best".

He added "We are contemplating sending the
patients at the wards home so that we only see out
patients".
Source - RadioXYZonline.com


---