General News
[ 2012-05-15 ]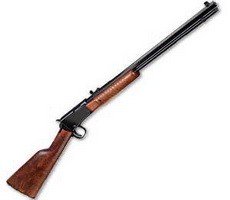 Emmanuel Nii Adjei Owusu fired his wife Elizabeth before turning the pistol on himself.
Man kills wife, commits suicide
Residents of Firestone, a suburb of Madina in
Accra, were awaken to a bizarre incident Sunday
morning when a 57-year-old man killed his wife
before committing suicide.

Emmanuel Nii Adjei Owusu was alleged to have shot
the wife, Mrs Elizabeth Adjei Owusu, 50, on their
matrimonial bed at about 2:30am on May 13, 2012
before turning the locally manufactured pistol on
himself.

The couple were said to have had a quarrel before
retiring to bed.

A locally-manufactured pistol and two empty
cartridges were retrieved from the room.

The deceased couple, were said to have been
married for more than 20 years and had three grown
up children.

The Accra Regional Crime Officer, Chief
Superintendent Frank Adufati said a team of police
personnel sent to the house after they had
received the information found Emmanuel Owusu
lying in a pool of blood with gunshot wounds on
his ear.

Elizabeth Owusu, he said, later died at the 37
Military Hospital where she was rushed to by her
daughter, Linda Naa Adjeley Adjetey, 27.

Linda, he said, apparently rushed to her parents'
room upon hearing the gunshots only to find the
father lying in a pool of blood in their living
room whereas her mother lay unconscious on their
matrimonial bed.

Mr Adufati said Linda allegedly raised an alarm
upon seeing the situation, attracting neighbours
to House Number 30, Madina.

He said with the help of neighbours, Elizabeth who
was in a very critical condition, was rushed to
the 37 Military hospital where she was put on
live-support machine but could not pull through.

He said Lt Col Dr Appiah, a Neuro-Surgeon at the
hospital informed the police that Elizabeth was
shot in the ear and the pellets embedded in her
brain so there was no way she could have survived
the shot.

The body of Emmanuel has been deposited at the
Police Hospital Morgue while that of his wife has
been deposited at the 37 Military hospital,
awaiting autopsy.
Source - Daily Graphic


---