General News
[ 2012-05-14 ]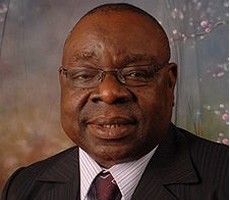 Yieleh Chireh
I don't discrimminate with my share of the Common Fund-Yieleh Chire
The former Minister for Health and Member of
Parliament for Wa West constituency in the Upper
West Region, Joseph Yiele Chireh has denied
discriminating against people who are not members
of the National Democratic Congress (NDC) or his
ethnic group with his share of the District
Assembly Common Fund.

Hon. Chireh made the denial in an interaction with
the media in the Upper West Regional capital.

He stated that since he became a Member of
Parliament for the constituency in 2005, he has
made it a ritual to always publish and post on the
notice board of the Wa West district assembly, the
names of beneficiaries of the common fund and that
it will be disingenuous for anybody to come up
with such an allegation.

He added that the fund is administered by rules
adding no one person decides how to use the
funds.

The former minister stated that the district has
seen unprecedented developments.

He said before 2009, only 8 communities were
hooked to the national electricity grid but now
thanks to the NDC government 53 communities are
going to benefit from the rural electrification
project and they would be hooked to the national
electricity grid before the end of the year.

He pleaded with the other communities whose names
are not on the list to exercise patience saying
all steps will be taken to ensure that they too
are included in the project within the shortest
possible time.

According to the Wa West MP, the district is a
multi- ethnic district and the people have lived
in peace most of the time.

He however admitted there is no permanent police
station in the district which always raised
security concerns but said the assembly will
secure accommodation for officers who will be
stationed in the district in order to ensure that
police men are stationed there permanently.

Source - MyjoyOnline


---