General News
[ 2012-05-09 ]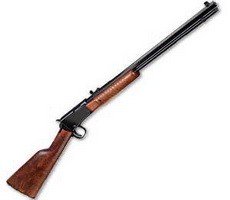 Boy, 12 guns down boy,13
Shock gripped residents of Sefwi Bekwai Atwima in
the Western Region, after a 12-year-old boy
reportedly killed his 13-year-old bosom friend at
about 9:00am on Monday, May 6, 2012.

The juvenile suspect (name withheld) allegedly
killed Felix K. Baah using a single-barreled gun
belonging to his father, who was said to be away
from home during the incident.

Several phone calls by Daily Guide to the Police
Inspector said to be investigating the case to
corroborate the incident on Tuesday were not
answered.

However, a resident of the community who was at
the scene told the paper that the suspect had
aimed the gun at a rodent on a tree but it changed
its direction when he fired it, killing his
13-year-old friend instead.

The source said the bullet hit the deceased in the
head, sending him to the ground instantly.

According to the witness, both the suspect and the
deceased lived on the outskirts of the community
and were pupils of a Preparatory School at Sefwi
Bekwai.

On that fateful day, the deceased, Daily Guide
learnt, inquired from the suspect if he would
report to school, to which he responded in the
negative.

Upon hearing his friend's decision, the deceased
who had then finished taking his bath for school,
according to the witness, rescinded his decision
and asked the suspect to take his father's gun for
a hunting expedition.

The source said when the suspect produced the gun;
the deceased allegedly loaded it with bullets and
asked the suspect to shoot at a rodent he had seen
on a tree while he left for his house.

But the gun which was directed at the animal
suddenly changed its direction when it was fired,
hitting Felix in the head, killing him instantly.


The body of Felix, according to reports, had since
been deposited at the Bibiani Government Hospital
for autopsy while the suspect was in the grips of
the police assisting in investigations.






Source - Daily Guide


---