General News
[ 2012-05-04 ]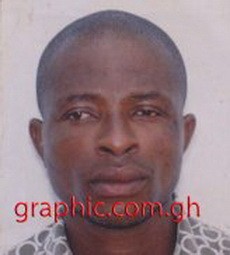 Kwadwo Yeboah is wanted by the police
Pregnant woman dies from stab wounds
Ama Foriwaa, a four-month pregnant woman whose
husband stabbed her in the abdomen on Wednesday
has died of her wounds on Friday morning at the
Intensive Care Unit of the Komfo Anokye Teaching
Hospital (KATH).

The husband, 27-year-old ex-convict, Kwadwo Yeboah
who committed the heinous crime also stabbed his
own two children with her to death on that fateful
day at Sepe Timpom, a Kumasi suburb.

Both children, Ama Francisca, one-and-a-half, and
Abena Adwubi, four, had their intestines gushed
out when their bodies were found nine hours after
the attack.

Kwadwo Yeboah, the murder suspect, is currently on
the run.

Before her death, Foriwaa said Yeboah had first
stabbed her around 11 a.m. before stabbing the
children in turns.

She said she fell on the floor moments after she
was stabbed and feigned death, the Daily Graphic
reports.

She said Yeboah, with whom she had forged a close
relationship for over five years, satisfied that
he had achieved his intention, turned his
attention to Adwubi, whom she stabbed with the
same sharp knife, and seconds later he stabbed
Francisca too.

Foriwaa said after stabbing the children, the
suspect laid them on her as they bled profusely,
disregarding the agony they were going through and
the plea of the children to be given water to
drink.

According to her, before the act, Yeboah had first
pushed some materials into her mouth to prevent
her from shouting to attract attention.

He also increased the volume of the television set
in the room to prevent the tenants in their
compound house from hearing any noise that would
emanate from the room.





Source - Joy News


---