General News
[ 2012-05-04 ]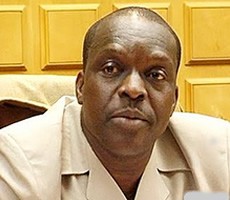 Bagbin to meet aggrieved KATH surgeons
The Health Minister, Alban Bagbin will today meet
management of the Komfo Anokye Teaching Hospital
(KATH) to find amicable solutions to the several
concerns raised by junior doctors of the
hospital.

Recently the junior doctors petitioned the health
minister to change the hospitals management after
the dismissal of a key specialist trainer by the
hospital.

According to the Junior Doctors, the dismissal of
Prof. O.S. Quansah, could lead to losing
accreditation by the West African College of
Physician and Surgeons (WACPS).

Not long ago the junior doctors went on strike in
protest of poor working conditions at the
hospital.

They say they have lost confidence in management
and have urged government to save the situation
quickly reiterating their call on the health
minister to change the leadership at KATH.

Meanwhile, a statement by the management of KATH
stated "that Management of the Hospital has not
sacked any Consultant Trainer at the Hospital as
is being peddled falsely in the media".
Source - RadioXYZonline.com


---