General News
[ 2012-05-03 ]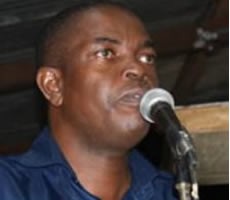 Kwesi Pratt
We need a gold refinery in the country - Kwesi Pratt
Mr Kwesi Pratt, Editor of the Insight newspaper,
has said there was the need for government to
establish a gold refinery in the country and help
create more jobs for the entire society.

"To ensure better development of the country, it
is important to think of how to engage in active
production of the things that we need and the
things on which we have the capacity to produce"
Mr Pratt Jnr noted.

He was speaking at a public lecture on the
relevance of Nkrumaism, origin, today and the
future in Accra.

Mr Pratt said Nkrumaism originated from the
history of mankind and was built on the history of
knowledge stressing that Nkrumah believed in
African socialism.

He said Nkrumaism was relevant because it was
concerned about the inequalities in the society
and was much committed to building a new society
on the foundation of social justice for all.

Mr Pratt said Nkrumah's timely intervention was an
important watershed in the global anti-imperialist
struggle for the following reasons: firstly, it
introduced a new dimension to Africa's struggle
against foreign domination since the pre-­colonial
struggle and it opened the flood gates to
decolonization of the rest of colonial Africa.

Mr Pratt said Nkrumah made Africans believe that
the black man is capable of managing its own
affairs thus empowering Africans with the zeal to
manage its resources adding that the ideology of
Nkrumah was to build a better society for the less
privileged.

"The achievement of Dr Nkrumah was based on the
products of ideas and added that if government
fails to address the problem of different
standards in rural and urban education, then we
have not democratized education" he added.

Mr Pratt said we cannot talk of capitation grants,
free textbooks and school feeding programme if we
fail to address electricity problem in the rural
areas in that having access to television would
broaden their horizon on news happening in the
country.

He said there was the need for government to fight
against illiteracy especially in the rural areas,
since when people are able to read and write, it
help in enjoying the right of freedom of speech.

Mr Pratt advised politicians to be weary of their
utterances and that freedom of speech must be put
in its proper context, stressing that some of the
radio stations comments are characterized by
insults and hate speech which mar the beauty of
democracy.

He said you cannot be an Nkrumaist if you don't
believe in the vision, ideology and the principles
of Nkrumah and urged all to stand together and
demonstrate such resilience.

Mr Prat noted that it is important to focus on the
essential issues of how to end poverty and to
introduce workable alternatives in improving
education, healthcare and improved housing.





Source - GNA


---
I agree with Dr. Pratt. May I add that in addition to refining our gold,processing our cocoa, timber, Ghana must demand that any commodity that we produce more than 50% of the world total, we must be partners to the pricing of said commodities. It is very unfair when countries other than the main producers of commodities sit and decide what prices should be favouring their economies rather than the world at large. Long live Ghana.
Enoch. O, Canada 2012-05-03 (14:44:55)
Add YOUR View here