General News
[ 2012-05-02 ]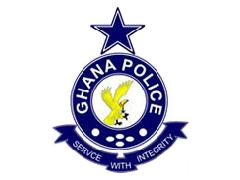 Human for sale: Police arrest man for offering elder brother for sale
Police at Twifo-Praso in the Central Region have
arrested a 33-year old mason who attempted to sell
his elder brother for alleged ritual purposes.

Peter Adzohu was picked whilst negotiating with
police officers who feigned interest in the
supposed deal at Dwenda in the Twifo-Hemang Lower
Denkyira District.

He was offering John Ahama, a palm wine tapper for
20 thousand Ghana cedis.

The arrest came as police try to unravel the
mysterious murder of a 26 hunchback whose hunch
was taken away by the assailants two months ago.

District Commander, Nana Ofori, told Nhyira FM
Adzohu confided in a friend his intention to trade
his brother for cash to cater for the family.

His reason was that Ahama, father of five who
lives at a village near Mokwaa, is a drunkard
whose family is in financial crisis.

The confidant, whose name is being withheld,
informed police who posed as potential buyers.

During negotiations, Adzohu suggested and even
identified a spot near a river where his brother
could be subjected to a drinking spree and
subsequently killed.

"He suggested to us (police) during negotiations
that, we can buy his brother more drinks (alcohol)
so that when he get booze, then we kill him near a
river, so that he( Adzohu) will go his way from
there", said Nana Ofori.

DSP Nana Ofori told Nhyira News the suspect faces
human trafficking charge having shown no remorse
for the alleged attempted crime.

"He was bold to tell me in my office in the
presence of his relatives that he wanted to sell
his brother to take care of the family".

Meanwhile, John Ahama has vowed to give-up
drinking on hearing his own borther's intention.

Source - Nhyira Fm


---