General News
[ 2012-05-02 ]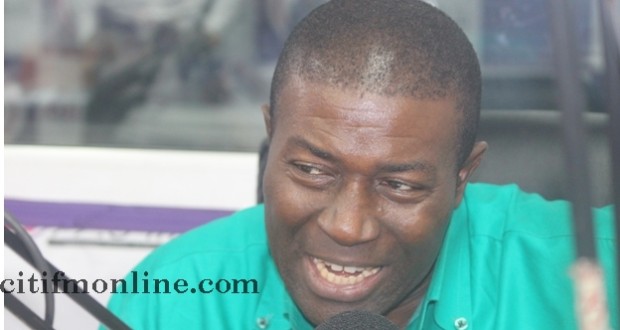 Fix the ailing economy and stop the propaganda - NPP
The New Patriotic Party (NPP) has admonished the
ruling National Democratic Congress (NDC) to
concentrate on fixing the economy and stop
propagating falsehood on the NPP.

Speaking to the press, the communications director
of the party, Nana Akomea, noted with deep concern
that the NDC's communications machinery has made
all attempts to paint the NPP black but said such
moves will not fly.

He further indicated that no amount of propaganda
by the ruling NDC will convince Ghanaians to
believe that the NPP and its leaders are violent
people.

According to him, Ghanaians are conscious of the
government's mismanagement of the economy and will
not be misled by any gimmick orchestrated by the
NDC to win the sympathy of the electorates in
December.

He said: "They claimed that the NPP plans to
unleash terror and throw the nation into chaos
that's Asiedu Nketiah, the NDC General Secretary
at the last press conference.

"We will like you to consider which party and its
supporters have actually engaged in unleashing
terror and violence onto Ghanaians."

He recalled the violence unleashed on NPP
supporters in Odododiodio. "We all see the
terrible pictures of NDC foot soldiers in
Odododiodio broad afternoon holding weapons of
violence, knives, pick axes, shovels and machetes
terrorising NPP supporters on the streets. The
faces have been shown, one of them is even an
assemblyman and yet those people are walking
free."

Nana Akomea also challenged the police
administration to be proactive in responding to
the reported cases of violence associated with the
ongoing biometric voter registration exercise.

"We take the assurances that have been given by
the IGP recently, we take them in good faith and
we hope that we will henceforth see action on the
part of the police.

"Not just going forward but action on the past
events because criminal acts do not have expiry
date, the violence that took place in Chereponi
where the evidence has been given to them for
example, we expect them to act so that all of us
would put our faith in the police and that is the
only way that we will have a peaceful general
election in December," Nana Akomea stated.


Source - Citifmonline


---