General News
[ 2012-04-23 ]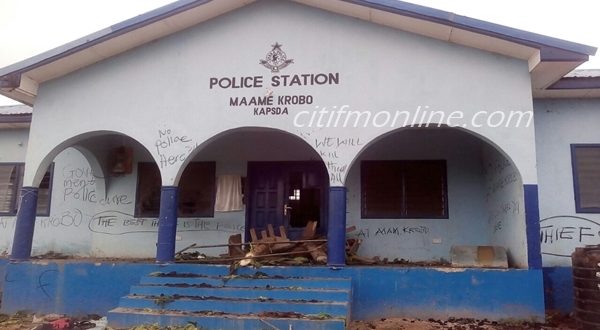 Uneasy calm returns to Oblogo
Residents of Oblogo in Accra still live in fear
despite increased police presence in the area two
weeks after the assassination of a disputed chief.


Ten people suspected to have taken part in the
murder of Nii Kwaku Bibini II, a rival chief of
Oblogo, near Weija have so far been arrested with
five remaining in police custody.

Joy News reporter Francis Abban who was in the
community Monday, said there appeared to be calm
but that upon speaking to some of the residents it
became clear they still lived in fear.

Shop owners in the area, according to him, have
been compelled to close early, fearing reprisal
attacks by factions in the feud.

Teachers at a school directly opposite the Palace
where Nii Bibini was killed fear that classes may
be disrupted if the impasse is not resolved before
schools re-open next month.

Before schools went on vacation, one teacher
explained, parents picked up their children
earlier than the normal closing hours. This, he
said, had compelled the school to close at midday
instead of 3pm.


Source - MyjoyOnline


---