General News
[ 2012-03-08 ]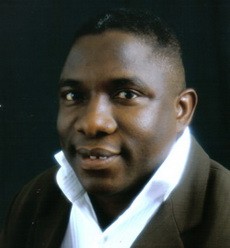 William Duworkpor
Ghana has not had a competent leader in the 4th Republic - William Doworkpor
Progressive Peoples Party (PPP) Parliamentary
Aspirant for Awayaso West Wogon in Accra, William
Doworkpor says Ghana is at a crossroads and needs
a progressive and incorruptible leadership to
build strong institutions to propel the country
forward.

He said Ghana@55 has not attained a desirable
national status and economic independence due to
incompetent leaders in the helm of affairs under
the 4th Republic.

"The biggest problem we have is that we have not
had capable leadership since this 4th Republican
Constitution".

William Duworkpor was commenting on Ghana's
achievements under the 4th Republic.

Ghana under the 4th Republic has had leaders like
former President Jerry John Rawlings, founder of
the ruling National Democratic Congress (NDC) who
ruled for 19 years, ex-president John Agyekum
Kufuor of the opposition New Patriotic Party (NPP)
who had eight years as President and current
President John Evans Atta Mills.

Even though they have contributed their quota to
national development, these leaders have been
accused one way or the other of mismanagement of
the economy.

President Mills is bearing the brunt of his
opposers with some describing his leadership style
as paralyzed.

The other parties like the Convention Peoples
Party (CPP), the Peoples National Convention
(PNC), the PPP and other smaller parties believe
the NDC and NPP must be shown the exit – and the
opportunity given to others to prove their worth.

Speaking on Asempa FM's Ekosii Sen programme
Wednesday, William Duworkpor was of the view that
Ghana's economic fortunes could have been
different if these leaders had put down prudent
economic measures.

He said they (Rawlings, Kufuor, and Mills) have
failed to govern the country in a transparent,
prudent and efficient manner to the benefit of the
people who voted for them but rather sought to rob
the nation of its resources to enrich themselves.

The Aspiring MP noted that the PPP was ready to
deliver an incorruptible leadership should it be
voted into power in the December polls.

Drawing an analogy from the Bible about the three
stewards who were given money by their master to
invest, William said a PPP government "is the one
who is able to utilize the resources they have
been given and double it so that the fruits would
be there for all of us to see".

William Duworkpor called on all progressive
Ghanaians to hand over the leadership mantle to
progressive leaders to manage the affairs of the
country in December.

"Ghanaians must not for a moment think [that] they
have seen it all yet. We limit our options to NDC
and NPP alone, I'm sorry to say we are
shortchanging ourselves. Let us open our minds;
let us listen to the wake=up call - there is a
governance system that can be incorruptible, an
administration that would offer good stewardship
and the basic needs that we are crying over for
all these years, education, health and jobs would
be delivered to the good people of Ghana," he
said.





Source - MyjoyOnline


---