General News
[ 2012-07-26 ]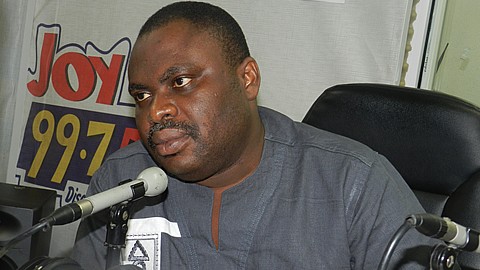 Mr Seth Ofori
The best way to honour Mills is to meet aspirations of Ghanaians – Seth Ofori
A former Press Secretary to then candidate Mills,
Mr Seth Ohene Ofori says the best honour the
governing National Democratic Congress (NDC) and
the government can bestow on the late president
Mills, is to work to meet the aspirations of
Ghanaians.

He said the former President's life-long objective
was to improve the living conditions of Ghanaians
and it was only fitting that the NDC government
works assiduously in that regard.

Speaking on Joy FM's Super Morning Show Wednesday,
Mr Ofori Ohene expressed confidence in the
leadership qualities of President John Mahama and
his ability to steer the nation's affairs, to
achieve the goal of meeting the aspirations of the
Ghanaian people.

Mr Ofori, who is also a former Communications
Director of the NDC said he was also confident Mr
Mahama could lead the NDC to victory in December
this year.

Under the constitution, Mr Mahama is supposed to
select a Vice-President and Mr Ohene said some
jockeying had started for the Vice-Presidential
slot.

"I know the president, President Mahama very,
very, well; I think he will pick someone that
Ghanaians will be happy [with], someone who will
meet the aspirations of Ghanaians, someone who can
deliver and make the Better Ghana Agenda a
reality," he stated.


Source - MyjoyOnline


---