General News
[ 2012-07-25 ]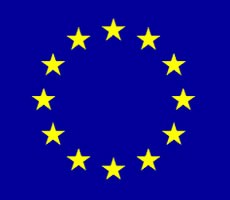 Statement: EU mourns the late President Mills
The European Union has issued a statement to mourn
the sudden demise of President John Atta Mills
Tuesday afternoon.



Read the full statement below


Joint message by the President of the European
Council Herman Van Rompuy and the President of the
European Commission José Manuel Barroso on the
death of President John Evans Atta Mills of the
Republic of Ghana

On behalf of the European Union, and on our own
behalf, we wish to express our deepest condolences
to H.E. President John Dramani Mahama and the
people of Ghana for the sudden passing of
President John Evans Atta Mills.

President Atta Mills' contributions to rule of
law, democracy and development in Ghana will be
remembered, as they provide a solid basis on which
to continue building a future of prosperity,
freedom and security for all Ghanaian citizens.

On this sad day, our thoughts are with the people
of Ghana and the family of the President as they
mourn their loss.
Source - MyjoyOnline


---