General News
[ 2012-07-19 ]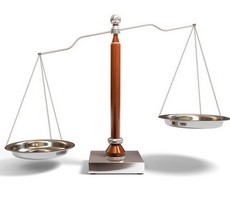 Kumasi jurors withdraw service
Jurors at Kumasi High courts have withdrawn their
services to protest the failure of the Judicial
Service to pay their sitting allowances of GH¢10
per day.

According to some of the jurors, since the legal
year began in January, they had not been paid
their allowances.

There are about 20 jurors in Kumasi who sit three
times a week to adjudicate cases involving murder
and manslaughter.

With about two weeks to end the legal year, the
strike by the jurors is posing a challenge to the
Attorney-General's (A-G's) Department in Kumasi,
as it is now unable to pursue the prosecution of
about 20 murder and manslaughter cases scheduled
to be heard during this year's criminal assizes.

Murder cases pending before the courts include
that involving the former Ashanti Regional
Chairman of the Ghana Journalists Association,
Samuel Enin, who was slain at a drinking spot on
February 9, 2007.

A source at the Judicial Service confirmed the
strike in an interview with the Daily Graphic but
failed to give details.

Prosecutors have closed their cases in 10 of the
listed cases, with the others due for addresses.

Witnesses from Accra, the north and other parts of
the country who had travelled to Kumasi to be
cross-examined on murder, manslaughter and robbery
cases had to return disappointed when they learnt
about the industrial action by the jurors.

Not even the intervention of the Registrar of the
Ashanti Regional High Court, Mr Francis Gadzeah,
that efforts were being made to address the
concerns of the jurors could soften their hearts.


Expressing his frustration over the matter in an
interview with the Daily Graphic on Tuesday, the
Senior State Attorney in charge of the Ashanti
Region, Mr William Kpobi, called on the
authorities to do something about the situation to
enable the judicial process to resume.

"Given the present state of affairs, we are
helpless and the only remedy is that they (jurors)
are paid, so that they come back to help in the
administration of justice," he said.

In Ghana's legal system, criminal assizes takes
precedence over all other matters.

This is because that is where serious criminal
cases are tried.

In criminal assizes, jurors constitute the jury -
a very important body of highly capable and
well-trusted individuals - to decide the guilt or
otherwise of the accused person and the judge is
bound to enter judgement based on their verdict.

The judge cannot question the verdict of the jury.
Jurors are, therefore, very important in the
administration of justice.






Source - Daily Graphic


---