General News
[ 2012-07-12 ]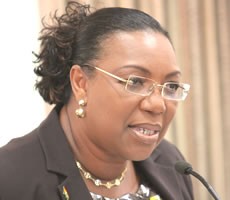 Betty Mould defends actions; accuses PAC members of criminal insinuations
Former Attorney-General Betty Mould-Iddrisu who
appeared before the Public Accounts Committee of
Parliament has defended her actions in respect of
the settlement debt payment to Construction
Pioneers.

Mrs Iddrisu was before the Committee to answer
questions regarding a $94 million settlement
amount paid to CP.

But before answering any questions, she attacked
some members of the Committee including the
Chairman, Mr Albert Kan-Dapaah of criminal
insinuations that impugned her integrity.

Mr Kan-Dapaah objected to the comments, asking for
proof or withdrawal of the comments.

More soon.






Source - Joy News


---