General News
[ 2012-07-10 ]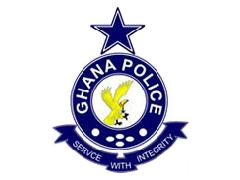 Police deny killing innocent man in gun battle
The Ashanti regional Police command has denied
accusations that they mistakenly killed an
innocent person over the weekend in a gun battle
between them and a gang of armed robbers at
Sepe-Timpom community.

The family of the young man who was killed insist
the deceased was neither an armed robber nor a
member of a notorious gang.

The 26-year-old electrician, Kweku Asanti was
shot dead when the police allegedly shot at a
notorious gang which reportedly stormed the
community to attack residents.

The brother of the deceased, Pastor Prince
Appiagyei Brempong wants the Police to provide
evidence that his brother was part of the gun
wielding gang.

But the Deputy Ashanti regional Police Public
Relations Officer, Corporal Godwin Ahianyo says
the police still stand by the evidence that the
deceased was a member of the gang.

"The deceased had two machetes which were in his
jeans trousers that he was wearing. We have the
pictures; we will put them out for the general
public to see" Corporal Ahianyo said.

He added that "I am challenging them and I am
saying that if they say the guy is not a criminal
and that he had armed himself for protection then
it is unfortunate but to say we killed an innocent
man it is not true because the gentleman was
armed".

Source - RadioXYZonline.


---