General News
[ 2012-07-09 ]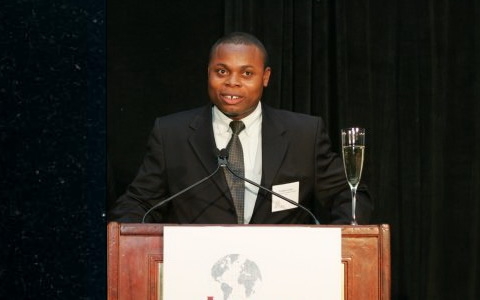 Franklyn Cudjoe, President of IMANI Ghana
IMANI counsels gov't to tighten screws on economy
Policy Think-Tank IMANI Ghana is warning managers
of the economy to take note of the potential risks
that could derail the economic gains that would
accrue to the country in the third quarter of this
crucial election year.

IMANI says the shortfall in the oil revenue and
the projections based on the $3 billion Chinese
loan are two risks to the 2012 budget that must be
carefully analyzed and tackled by government if
real success will be chalked.

The group said "a graph of oil output from the
flagship Jubilee field shows declining
productivity, a fact reflected in declining
revenues into government kitty. In Q1 2012, total
government take came to less than $60 million. As
production continues to decline, projected total
revenues for 2012 should come to less than $240
million."

IMANI said because government budgeted for oil
revenue of more than $650 million, the shortfall
in the budget is correspondingly more than $410
million and that the amount is nearly three times
that of the 2011 oil-related budget shortfall of
about $140 million.

The second risk factor, according to the policy
think tank is the China Development Bank loan.
IMANI said even after advising government against
banking its hopes on the not-yet-released $3
billion loan, government still went "ahead to
budget more than $632 million of the CDB facility
as capital expenditure related revenue."

"The adverse implication of this decision is that
the overall shortfall in expected forex inflows
into the economy is more than ONE BILLION DOLLARS.
No wonder the Cedi has taken such a hit from
speculators, who in all probability expected a
forex crunch somewhere along the line."

IMANI stressed that if these risk factors are
left unchecked,"the effects will compound, and
then begin to undermine efforts to restrain
inflation, stabilise the fiscal deficit and
improve on our balance of payments."


Source - RadioXYZonline.


---