General News
[ 2012-06-29 ]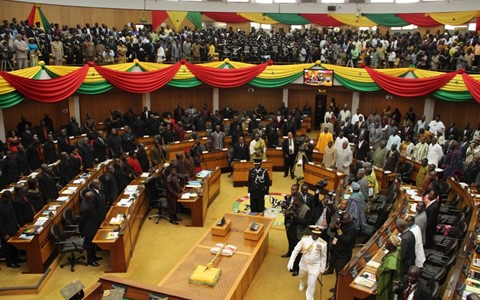 EC to push legislation on new constituencies to parliament
Time is running out for the Electoral Commission
to lay before parliament a legislative instrument
for the creation of new constituencies.

The EC has announced that 45 new constituencies
will be created following the creation of some 45
districts by government.

Speaking at a day's workshop for political parties
in Accra, the EC's Deputy Chairman, Sarfo Kantanka
said the Commission is working hard to lay before
parliament, the legislative instrument for the new
constituencies.

The workshop funded by the UK's Department for
International Development (DFIP) was to educate
political parties on the electoral processes to be
employed for the December polls.

Although the EC was expecting about 38
representatives from the various political parties
at the training, less than 10 party
representatives turned up.

A representative of DFIP, Henry Donalty noted the
UK government was supporting Ghana with 17 million
Ghana cedis for the upcoming elections.

The Electoral Commission is expected to receive 9
million Ghana cedis from the total amount with the
remaining amount going to support the efforts of
the Police and other civil society organizations
towards the conduct of a peaceful election in
December.

The 17 million Ghana cedi support is the second of
its kind for the EC after a 3.5 million euro
support from the European Union last month.






Source - Joy News


---