General News
[ 2012-06-19 ]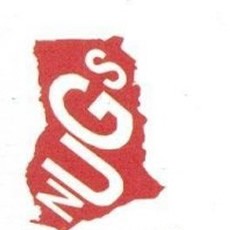 Strike by University Administrators: NUGS blames NLC
The National Union of Ghana Students (NUGS) has
blamed the current strike by the Ghana Association
of University Administrators (GAUA) on the
National Labour Commission, for refusing to live
up to its founding documents.

NUGS recalled in a release issued on Tuesday that,
when members of GAUA embarked on their earlier
strike in the month of May 2012, the leadership of
the NUGS met with the management of Fair Wages and
Salaries Commission (FWSC) and pointed out to the
latter that it is together with the NLC, engaging
in an illegality by negotiating with GAUA
leadership.

"Our stand was premised on the fact that; the
Ghana Association of University Administrators is
not a legal union based on the dictates of the
Labor Act 651, 2003 that talk about the procedure
of legalizing a labor union", the statement
noted.

The students' body said "if GAUA has resumed its
strike it is as result of the inaction on the part
of the National Labor Commission (NLC) that is
refusing to live up to its founding documents. For
the Commission to declare GAUA's May strike as
illegal and failed to take the necessary punitive
measures to stall future occurrence, emboldens
some of these institutions to strike the more".

"The students of Ghana have gone through enough
punishment this year and need not have to suffer
again for someone else's inaction", the release
stressed.

NUGS has therefore called on the NLC to do the
noble thing by following the letter and spirit of
the Labor Act 651 and stop "the hide and seek"
game which is affecting students who have to
graduate in the various universities.

It said the industrial actions are creating
challenges with regard to students' access to
attestation letters, certificates, transcripts and
general documents "that hold students lives".


Source - MyjoyOnline


---