General News
[ 2012-06-11 ]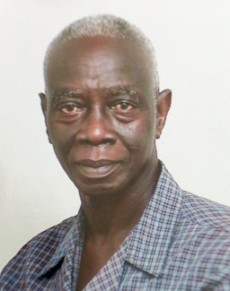 EC to print register soon; Exhibition slated for August
The Electoral Commission (EC) has given
indications that its next major line of action as
far as the 2012 elections is concerned is to print
the voters' register with the names of all
eligible voters for the December polls.

According to the EC, it is working within time to
ensure that this year's elections come off in a
free, fair and transparent manner.

The mop up, which ended over the weekend, was
aimed at affording eligible voters, who did not
have the chance to participate in the recent
biometric registration exercise, the opportunity
to register.

The Deputy Director of Public Affairs at the
Electoral Commission, Christian Owusu Parry said
in an interview on Joy FM that "we would be
printing the voters register as the next major
step and we would also be checking and cross
checking for persons who registered more than
ones."

He added: "We would ensure that we do away with
all the multiple registrations that came up during
the exercise and all other anomalies would be
rectified.

"Exhibition of the printed voters' register would
take place somewhere in August for people to check
and do the necessary corrections at the various
polling stations."

Reports Citifmonline.com indicate that the mop up
was smooth and successful in the 187 registration
centres in eight regions in the country.

Source - Citifmonline


---