General News
[ 2012-06-01 ]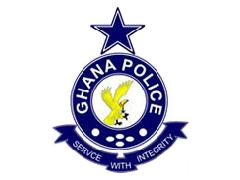 Police query Kwabenya Queenmother over alleged death threat
The police in Dansoman are investigating the
Queen-mother of Kwabenya in the Ga East
Municipality of the Greater Accra region, Naa
Korkor Dugbartey II over alleged death threat on
one Ankonor Agyin Tettey.

Ankonor Agyin Tettey who is self-styled Acting
Chief of Kwabenya had reported the Queen-mother of
threatening to kill him in a telephone
conversation.

But Naa Korkor Dugbartey II after submitting
herself to the Dansoman Police tells Adom News
that the allegation is a plot by Mr. Agyin Tettey
and his cohorts to defame her.

She explained that, this was not the first time
her accuser had made such allegations against her
recounting how she was detained by the Accra
Central Police on the allegation that, she had
contracted someone to kill a family member during
the funeral rites of the late Kwabenya Chief.

According to her, Ankonor Agyin Tettey and his
cohorts usually come up with such plots when they
planned to embark on a move against the larger
family's wish.

She said as long as she remained the Queen-mother
of Kwabenya, she will ensure that the family
property is not sold out.

Naa KorKor II therefore sounded caution to
interested persons to stay away from the Kwabenya
stool, until the right person is chosen to take
over the throne which has become vacant since
2007.


Source - Adomonline.com


---