General News
[ 2012-05-25 ]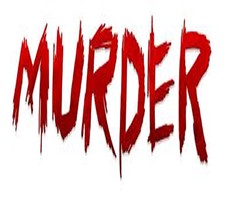 Tefle residents terrified over ritual murders
Residents in Tefle in the Volta Region are
terrified over what they say are series of ritual
murders in the area.

A body of a young woman was found dead, Thursday,
close to the Tefle residence of the former
President John Rawlings.

The body, yet to be identified, had ropes tied to
her legs and hands with parts of her body alleged
to have been taken away.

"This is not the first time. Last week the same
thing happened. A young girl around 19 years was
also killed under such bizarre circumstances.

"So it's becoming something that is putting the
residents into a great deal of fear and we are all
scared of our lives now.

"We are suspecting ritual killing," one of the
residents, Cephas Amedudzi alleged.

According to him, in the earlier killing they
realized vital body parts such the breast, sex
organs had been removed.

"This recent one we saw a very deep piercing from
her back which means that her blood has been
siphoned," he alleged.

Meanwhile, there is been a district security
meeting presided over by Chief Executive of South
Tongu, Daniel Amelorku, to find strategies to stop
the killings.











Source - Joy News


---