General News
[ 2012-04-25 ]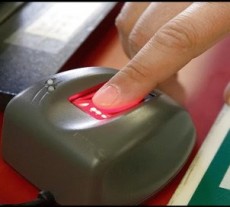 Registration officer drowns, materials missing
Gideon Kwarteng Yeboah, a-24-year-old biometric
registration officer in the Mepeasem Area, in the
Western region has drowned in the Tano River.

He was also a national service person teaching at
Kwabre near Elubo in the Jomoro District, Western
region.

The Jomoro District Police Commander,
Superintendent of Police, John Ferguson Dzineku
told the GNA that the incident occurred when a
passenger outboard motor boat on which he and some
others were traveling on capsized on Tuesday.

He said the EC officials were coming to the
District Electoral Office at Half Assini to submit
their returns on the registration on the third
phase of the exercise when the accident occurred.

The area can be reached only by boat on the River
Tano.

He said the boat loaded with passengers and
foodstuff hit a rock in the river and split into
two, forcing some to swim to safety but Yeboah was
unable to do so.

A search party has been organised by the people in
the area to look for the body of Mr Yeboah who
hails from Bibiani in the Western Region.

The Jomoro District Electoral Officer, Mr Kwabena
Asante, told the Ghana News Agency that some of
the registration materials including registration
forms are missing.






Source - GNA


---