General News
[ 2012-04-24 ]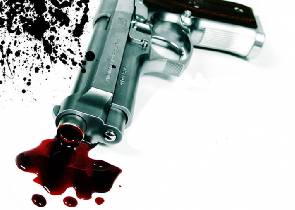 Ken Agyapong being escorted by police
NPP is leading Ghana into Armageddon - Ablakwa
Deputy Information Minister, Samuel Okudzeto
Ablakwa has asked Ghanaians to unanimously condemn
the leadership of the opposition New Patriotic
Party (NPP) for what he says is their attempt to
lead Ghana into Armageddon, the Biblical account
of the scene of a final battle between the forces
of good and evil, prophesied to occur at the end
of the world.

He said the posturing of the NPP towards peace and
their actions in numerous situations indicate they
are not prepared to give peace a chance.

Contributing to discussions on Alhaji and Alhaji,
a news analysis programme on Radio Gold at the
weekend, Mr Ablakwa said it was time for the whole
nation to send strong signals to the NPP that
their 'violent' conducts will no longer be
entertained.

Enumerating what he claimed were disturbing
pronouncements by key leaders of the biggest
opposition party, Samuel Ablakwa said that
treasonable comments made by Assin North MP,
Kennedy Agyapong were "most disgusting, most
shameful statement, the most horrendous statement
ever made by a politician coming from Ghana…"

The deputy minister noted that Ken's statements
"have not been made by any politician in this
fourth republic… I have listened to many terrible
statements by politicians but I have never heard a
statement like this."

He continued that "It is important… that we allow
the appropriate reaction to his statement. The
repulsion that must be shown must be shown. The
fact that we detest these statements and the fact
that these statements pose a threat to our nation,
to national cohesion…".

He said Ghana would have been plunged into anarchy
if the citizens had taken the MP seriously and
heeded his calls for war. "It was statements like
this", the minister explained, "that led to the
Rwandan genocide… 18 years ago."

Samuel Okudzeto Ablakwa bemoaned what he said were
attempts by some leading members of the NPP to
create the impression that Ken's comments were
part of the everyday statements of politicians.

He said the party's refusal to condemn the MP was
a clear manifestation of attempts to cause
confusion in the country.

He took a swipe at ex-president Kufuor for not
condemning Ken but rather calling on President
Mills to desist from 'killing a fly with a sledge
hammer'.

The minister said NPP chairman Jake Obetsebi
Lamptey also made 'frightening' comments in the
past that just as Akans in Ivory Coast fought for
their birthright, Akans in Ghana could also ask
for their birthright. "So to Jake… the leadership
of this country is the birthright of Akans. He
made those statements and has still refused to
apologise despite round condemnation."

Again, he fingered NPP flagbearer Nana Addo Dankwa
Akufo-Addo as calling on NPP members to fight when
attacked.

"…We are seeing a trend, these are statements from
leading members of the party...This trend must be
condemned, we must identify this trend emerging
within the NPP.

"The new leadership of the NPP is sending this
nation down into Armageddon. We must not accept
this. Every citizen in this country must rise up
and condemn this statement," Ablakwa maintained.





Source - MyjoyOnline


---