General News
[ 2012-04-20 ]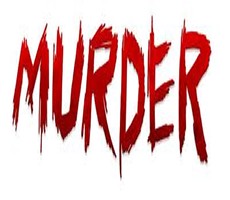 Fetish priest in court for murdering lover
Nana Kwabena Arhin, a 35-year old fetish priest,
on Thursday appeared before the Kade District
Magistrate's Court charged with murdering his
19-year-old girl friend.

Arhin's plea was not taken and he was remanded in
prison custody to re-appear on May 3.

Police Inspector B. T. Nartey, prosecuting told
the court presided over by Mr Abdul Majid Illiasu
that Arhin, who is also a herbalist, befriended
the deceased, Mawusi Akakpo, about a year ago.

He said at about 1700 hours on April 8, Mawusi
informed her grandmother that she was visiting
Arhin in his house but she did not return.

The prosecutor said the following day Arhin sent
somebody to invite the deceased grandmother to his
house for a discussion.

He said when the grandmother responded to the
invitation; Arhin told her that Mawusi on the
previous day at about 1830 hours visited him to
apologise to him without giving any reason and
left for home.

Arhin asked the grandmother of her girl friend to
accompany him to look for Mawusi so that she would
explain why she apologised to him.

The grandmother told Arhin that Mawusi did not
return home so the accused asked a one cedi note
to perform some rituals to know the where about of
the deceased.

He said on April 13, the grandmother and a witness
went to Arhin's shrine with the cedi note for the
rituals to be performed.

The prosecutor said Arhin after consulting his
gods told them that Mawusi had been killed, her
blood drained from her body and dumped under a
palm tree which was not far from his house.

He said on April 14, Arhin led members of the
Asafo Company and showed them the body, which was
dumped under a palm tree.

This made the grandmother to suspect Arhin of
murdering Mawusi and so made a report to the
police who arrested him.

When the police visited the scene and examined the
body, it had decomposed and infested with
maggots.

A deep cut was also seen on the left side of the
ribs.

The prosecutor said the body was lying in the
morgue of the police hospital in Accra awaiting
autopsy.

Counsel for the accused, Mr S. O. Mensah disputed
the facts saying they were circumstantial and
autopsy had also not been performed.

He asked the prosecution to hasten their
investigations for a speedy trial as the liberty
of his client had been curtailed.





Source - GNA


---