International
[ 2016-11-15 ]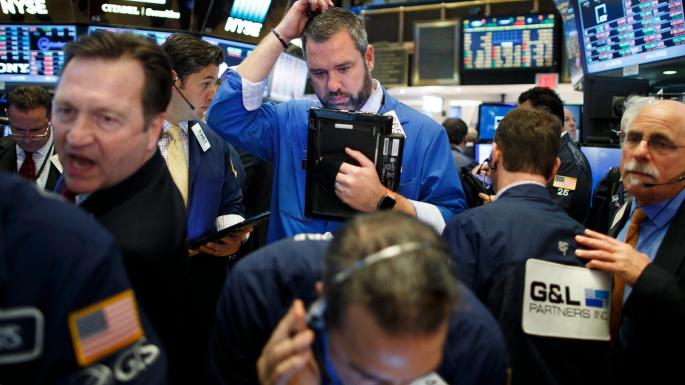 Donald Trump's victory in the US presidential election has triggered uncertainty in the financial markets
'Trump dump' bill hits $1.2trn
The bond market sell-off triggered by the US
election has led to losses around the world
hitting $1.2 trillion as yields rise sharply on
fears of inflation.

Fixed-income investors have been caught on the
wrong side of the so-called "Trump dump" after US
Treasury debt prices fell by eight points in
dramatic moves over the past week.

The fall means that ten-year government bonds have
lost about a fifth of their value since the summer
as yields have risen above 3 per cent for the
first time this year. The decline will hit pension
funds, which are heavily exposed to the bond
market.

Vanguard Total Bond Market, the world's largest
bond fund with more than $100 billion of
investors' money under management, has fallen by
more than 1.5 per cent over the past four days as
the yield on two-year Treasuries nudged about 1
per cent.

The expectation that Donald Trump would embark on
a spending spree strengthened the dollar against
other leading currencies. It rose by 1 per cent
against sterling, which fell below $1.25.

"Clearly the market has settled on a 'buy dollar'
theme on the basis there will be a debt-fuelled US
fiscal binge that will push up inflation," Ned
Rumpeltin, of TD Securities, said.

Goldman Sachs warned that the president-elect's
plans could encourage growth but posed longer-term
risks for the US economy. "Other proposals could
lead to new restrictions on foreign trade and
immigration, which could have negative
implications for growth, particularly over the
longer term," analysts at the bank wrote.

Capital Economics bumped up its forecasts for
European government yields, though it added that
monetary policy on the Continent would remain
"very accommodative for a long time".

"If anything the tighter monetary environment
resulting from the resurgence in bond yields may
end up giving the ECB cause to loosen monetary
policy further and the Bank of England room to be
patient, even as the Fed resumes its tightening
cycle," Capital said.

Stock markets made cautious gains yesterday. The
FTSE 100 gained 22.75 points to close at 6,753.18
and in New York the Dow Jones index closed 21
points higher at a record 18,868.

Mark Dowding, partner and co-head of
investment-grade debt at BlueBay Asset Management,
said that the US economy appeared to be in
"reasonable shape" but that the questions raised
by Mr Trump's victory would continue to weigh on
markets. "We feel that we have stepped into an
uncertain and unpredictable world . . . we can't
help but think that what we have witnessed is
historic and will potentially shape the investment
landscape for months and quarters to come," Mr
Dowding said.

Moody's reported that just over a quarter of the
134 governments for which it provided ratings had
a "negative" outlook. This compared with 17 per
cent a year ago and was the highest proportion for
four years.

"The key drivers of the negative outlook are a
combination of continued low growth, a shift
towards fiscal stimulus that will increase already
high public sector debt and rising political and
geopolitical risks," Moody's said.
Source - The Times


---