International
[ 2016-11-15 ]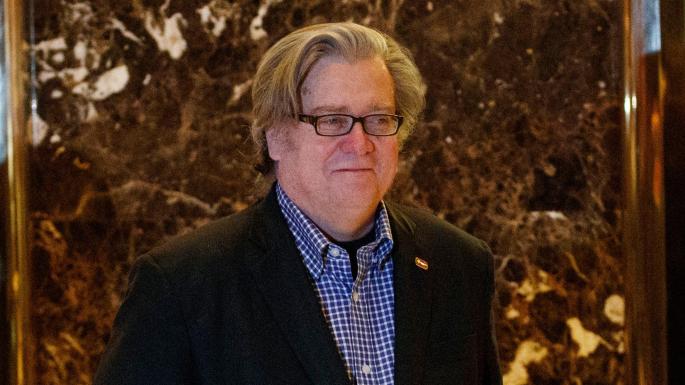 Steve Bannon, who headed the right-wing Breitbart News website before joining the Trump team, took the campaign into uncharted territory
Strategy chief is branded a racist, fascist misogynist
One of Donald Trump's first appointments in the
White House provoked a backlash yesterday as the
right-wing provocateur he selected as his chief
strategist was denounced as a champion of racist,
misogynist and antisemitic views.

Steve Bannon, a former Goldman Sachs banker who
led the Breitbart News website before joining the
Trump campaign, will enjoy unfettered access to
the Oval Office in his new role of "senior counsel
and chief strategist". The decision has angered
Jewish, Muslim and civil rights groups who said
that, under Mr Bannon's leadership, Breitbart News
had run "misogynist and racist stories targeting
women, people of colour and immigrants".

Harry Reid, Democratic leader in the Senate, said:
"President-elect Trump's choice of Steve Bannon as
his top aide signals that white supremacists will
be represented at the highest levels in Trump's
White House."

John Weaver, a Republican adviser to the Ohio
governor John Kasich, said: "The racist, fascist
extreme right is represented footsteps from the
Oval Office. Be very vigilant, America."

As Mr Trump shapes his core team questions are
being asked about how malleable he will be as the
first commander-in-chief not to have served in
office or at the top of the military. President
Obama met Mr Trump last week and is believed to
have decided that he will require an unprecedented
level of guidance. He is said to be ready to
"spend more time with his successor than
presidents typically do".
Source - The Times


---