Business
[ 2012-06-25 ]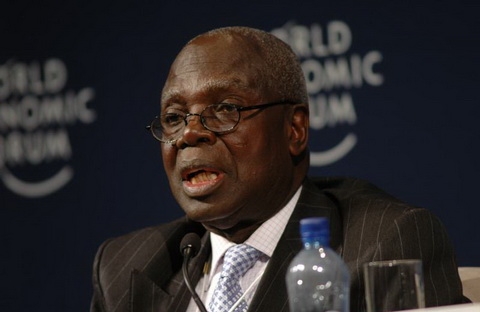 Single Spine can destroy the economy if... Yamson
The introduction of the new pay policy - Single
Spine Salary Structure - has escalated government
wage bill from about GHS2 billion to almost GHS7
billion.

This, the Chairman of the Economic Advisory
Council of government, Ishmael Yamson says poses a
threat to the government's quest to maintain
fiscal stability.

Election years have been characterised by high
government expenditure. According to Mr. Yamson,
fiscal responsibility should be part of the
country's culture, and therefore Ghanaians should
refrain from demanding too much from the present
and future governments.

Speaking at the just-ended Consultative Group
meeting with the Country's Development Partners,
Mr. Yamson said politicians have not done well by
playing politics with the country's economy. He
advised Ghanaians to change their attitude towards
politics.

"I think we need to find a way to embed fiscal
responsibility in the way we manage this country;
and of course there are contractual issues, there
are operational issues and there are human issues
as well," he asserted.

He suggested that politicians should have been
bold to refuse the implementation of the new pay
policy due to the strain it has brought unto the
Ghanaian economy, saying "the impact and the cost
of the single spine alone is enough to destroy the
budget of this country.

Mr Yamson expressed dismay at the way politicians
make too many promises they cannot fulfil to the
detriment of the nation. Ishmael Yamson said
politicians should tell the electorates the truth
to avoid unrealistic demands from the populace. He
is therefore urging politicians to have the
courage and say no to labour agitations for
increase pay.
Source - XYZ Business


---