Business
[ 2012-06-21 ]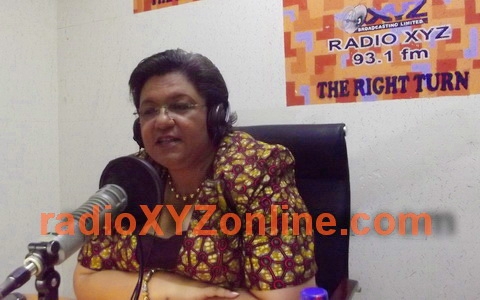 Trade Ministry to deal with recalcitrant foreign retailers today
Today, Thursday June 21 is the deadline for
foreigners engaged in retail businesses to quit.

Government issued the ultimatum following years
of agitations by the Ghana Union of Traders
Association. A taskforce set up to flush out the
illegal traders is preparing to move into the
markets to enforce its mandate.

Trade Minister Hannah Tetteh told XYZ Business in
an interview that foreigners who refuse to comply
will have their shops closed.

"What we are expecting is that those foreign
traders must have taken steps to locate out of the
market areas. This is not a situation where we are
seixing people's properties. It is not a situation
where we are expropriating peoples business. We
are telling to that where you are located is not
right."

He said such businesses must be reserved for
Ghanaians and if a foreigner wants trade in the
country, they miust come in here to add value and
not indulge in activities that will rid Ghanaians
of such opportunities.

Madam Tetteh says the foreigners may even have
their business licenses withdrawn.

The current investment laws restrict foreigners
from engaging in retail trade on the Ghanaian
market unless they have at least 300,000 dollars
as initial capital.
Source - XYZ Business


---