Business
[ 2012-06-20 ]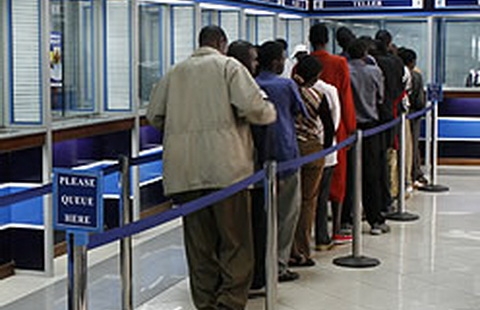 Only 5 million Ghanaians save with banks - Andani
A little over five million out of the over 24
million persons living in Ghana have savings
accounts. That is according to the Managing
Director of Stanbic Bank Ghana, Alhassan Andani.

Though the figure is an improvement over previous
years, it however constitutes about 9 percent of
Gross Domestic Product.

It is far less than the 25 percent of GDP in
terms of savings rate among the Asian Tigers such
as Japan before they became powerhouses in global
business.

Speaking at the launch of its Innovative Free 100
cedis saving campaign, Managing Director of
Stanbic Bank Ghana, Alhassan Andani, said the
country can grow rapidly if only it grows its
current savings rate.

He said the bank intends to roll out products
that will change the savings climate in the next
few years.

"I am happy to tell you as we sit now, the total
loans and advances that Stanbic Bank has put out
to Ghanaian economic agents, individuals and
companies is only GHS 600 million," he revealed
adding "imagine how the whole investment climate
will change two years from now if we can open the
savings door and say together we have GHS 645
billion."

This savings mobilisation drive is part of a
larger promotion to create awareness on the need
for personal financial knowledge in Ghana. The
campaign aims at raising deposits and creating
awareness for the Bank's basket of savings
products.

It is also targeted at engendering the discipline
needed for a savings culture in Ghana.


Source - XYZ Business


---